The Essay Film Festival returns in March and April for its eighth edition, with a focus on politically engaged and collectively authored essayistic film practices.
The festival will take place between 19 March and 23 April across several London venues – the ICA, Birkbeck Cinema, Bertha DocHouse and the Goethe Institute – as well as online via our dedicated Screening Room.
At the ICA, 19-20 March, in partnership with Cinenova, the EFF presents 'The Work We Share', four programmes of recently restored films made by women from the UK, USA, Jamaica, Australia, and Italy, exploring diverse aspects of women's political struggles and everyday experiences through a wide range of formal approaches, critical interventions, and ethical initiatives.
Several films in 'The Work We Share' are made by women's collectives, sharing a sense of collaborative effort and common political purpose. These features also characterise the artistic project of María Rojas Arias and Andrés Jurado, whose work will be shown on 22 March at the ICA. As the group La Vulcanizadora, they examine the hidden histories of social movements and workers' culture in Colombia, creating a vibrant and artistically rich archive of resistance.
On 23 March, also at the ICA, we are proud to show a wonderful contemporary essay film by Giovanni Cioni, whose From the Planet of the Humans is a philosophical and playful rumination on migration, memory, mortality, and the fragility of existence.
Also on our Screening Room, we present two programmes concerned with past and present aspects of Serbian history and culture. Ivan Jović's Legacy is a powerful collective testimony of the Serbian survivors of the genocide committed by the Independent State of Croatia during World War Two, while Tea Lukač's Roots is an elegant and reflective study of the people and environment of her hometown in Croatia. The filmmakers will be taking part in live online discussions on 26 March and 28 March respectively.
Moving online, we will be sharing a wide selection of works by Paige Taul, one of the most exciting young filmmakers of the moment, whose short films reflect upon myriad facets of Black lives in the USA and elsewhere, often drawing on the artist's personal experiences, family memories, and popular cultural references. Paige Taul will be joining us online for a live event on 25 March.
Back in the cinema, we move to Bertha DocHouse on 30 March for a special event with Zoe Beloff, whose latest film The Tramp's New World continues the artist's fascination with the parallel history of unrealised film projects which Beloff creatively reimagines for the present day: in this case James Agee's unmade film for and about Charlie Chaplin. We are delighted to welcome back Zoe Beloff to the EFF to discuss her work in person.
Finally, in collaboration with Open City Documentary Festival, we present 'In Focus: Rosine Mbakam', the first UK retrospective of the work of Rosine Mbakam, whose films 'give voice to the stories of Cameroonian women at home and overseas, deconstructing cinema's colonialist gaze on African women and girls'. This will include Mbakam's latest film, Prism, to be shown at the ICA on 19 April, along with Delphine's Prayers on 23 April, while at Birkbeck Cinema we will show The Two Faces of a Bakilélé Woman on 20 April and Chez Jolie Coiffure on 21 April. The filmmaker will be present for some of the screenings and will take part in a workshop at Birkbeck on 20 April.
Creative and critical, performative and political, the essay film is the cutting edge of cinema's engagement with the world.
Come and join us!
On behalf of the Essay Film Festival: Matthew Barrington, Kieron Corless, Ricardo Matos Cabo, Janet McCabe, Raquel Morais, Laura Mulvey, Mina Radović, and Michael Temple
The Essay Film Festival is organised by the Birkbeck Institute for the Moving Image in collaboration with the ICA and with support from CHASE.
Essay Film Festival Programme 2022
Cinenova: The Work We Share – Programme 1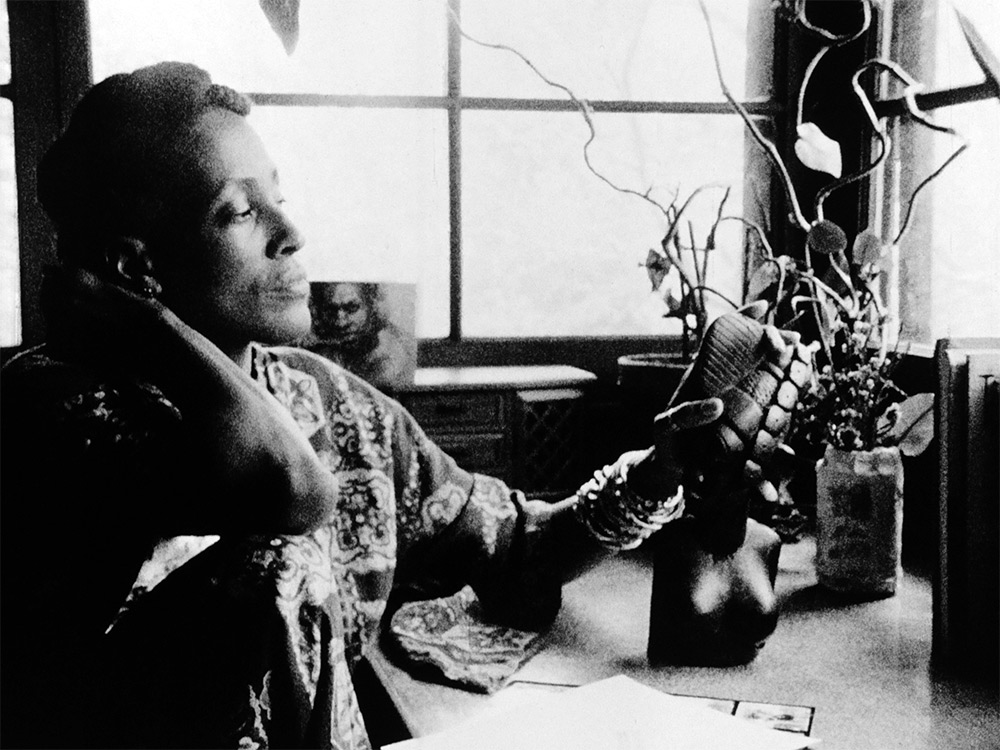 Saturday 19 March, 4:00 pm, ICA
Three works exploring questions around black women's identity and subjectivity.
Cinenova: The Work We Share – Programme 2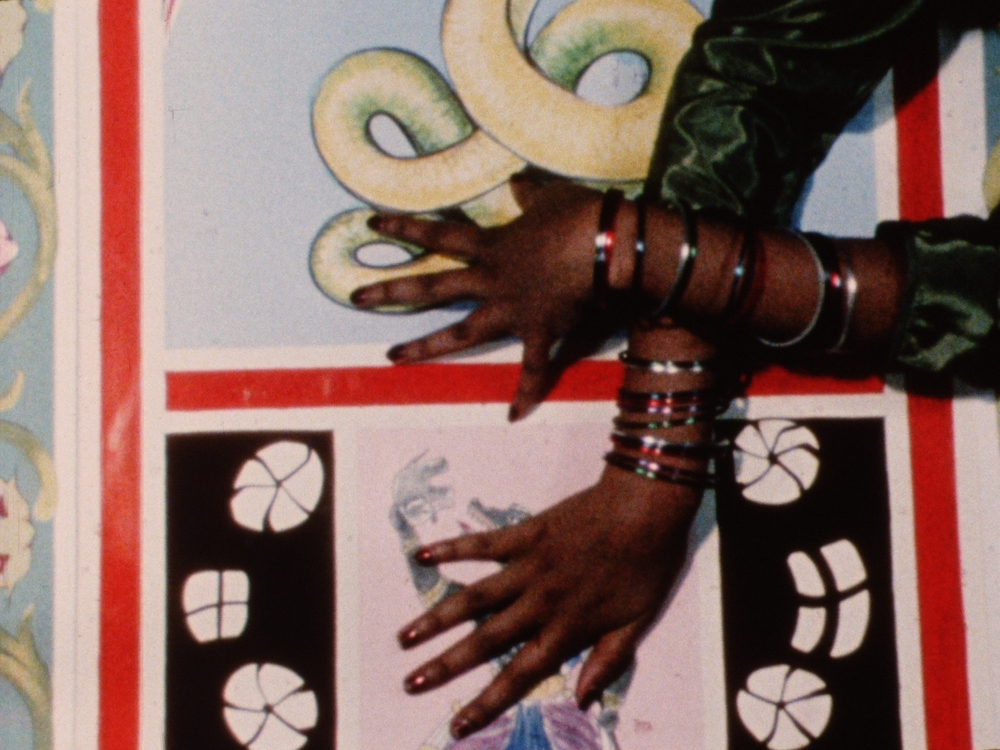 Saturday 19 March, 6:30 pm, ICA
Three works which responds to themes relating to the notion of the body.
Cinenova: The Work We Share – Programme 3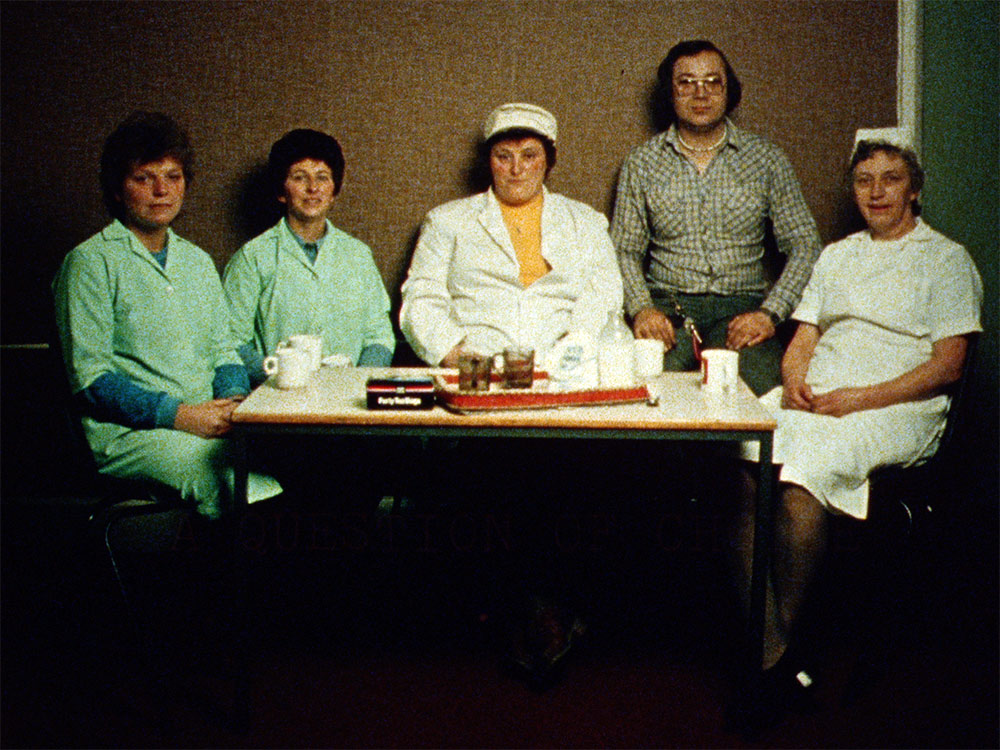 Sunday 20 March 2022, 2:30 pm, ICA
Two works made by the Sistren Theatre Collective and Sheffield Film Co-op, film collectives that both promote awareness of women's rights at work.
Cinenova: The Work We Share – Programme 4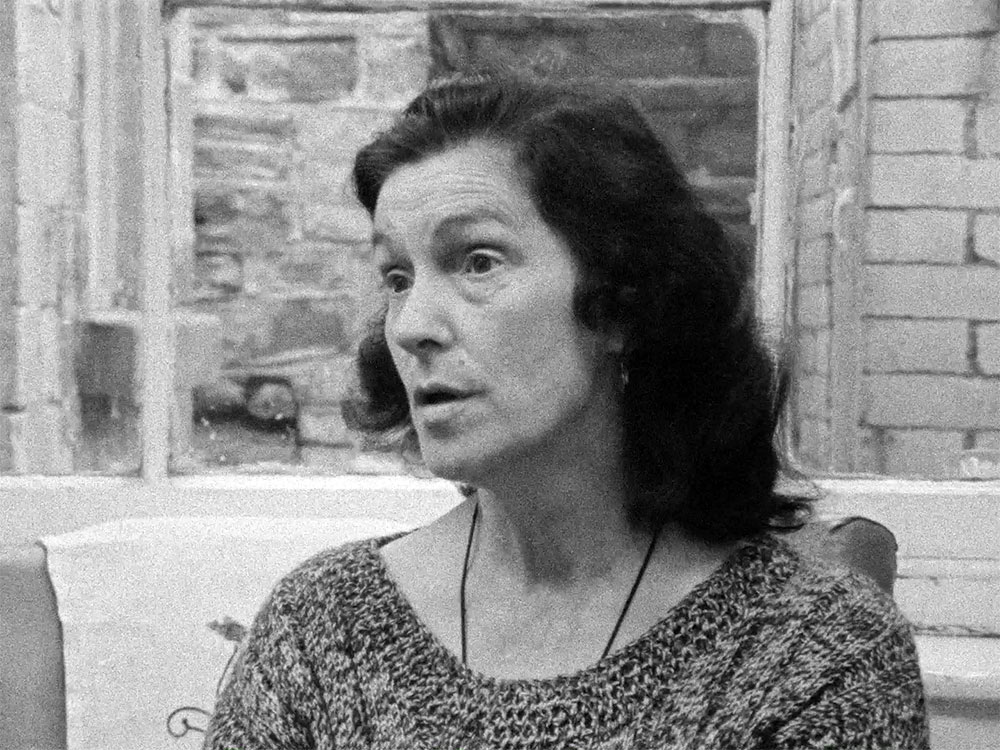 Sunday 20 March, 4:30 pm, ICA
Two short documentaries dealing with working class women's experiences in Italy and the UK during the 1970s.
Memories of Rural Resistance: María Rojas Arias & Andrés Jurado + Q&A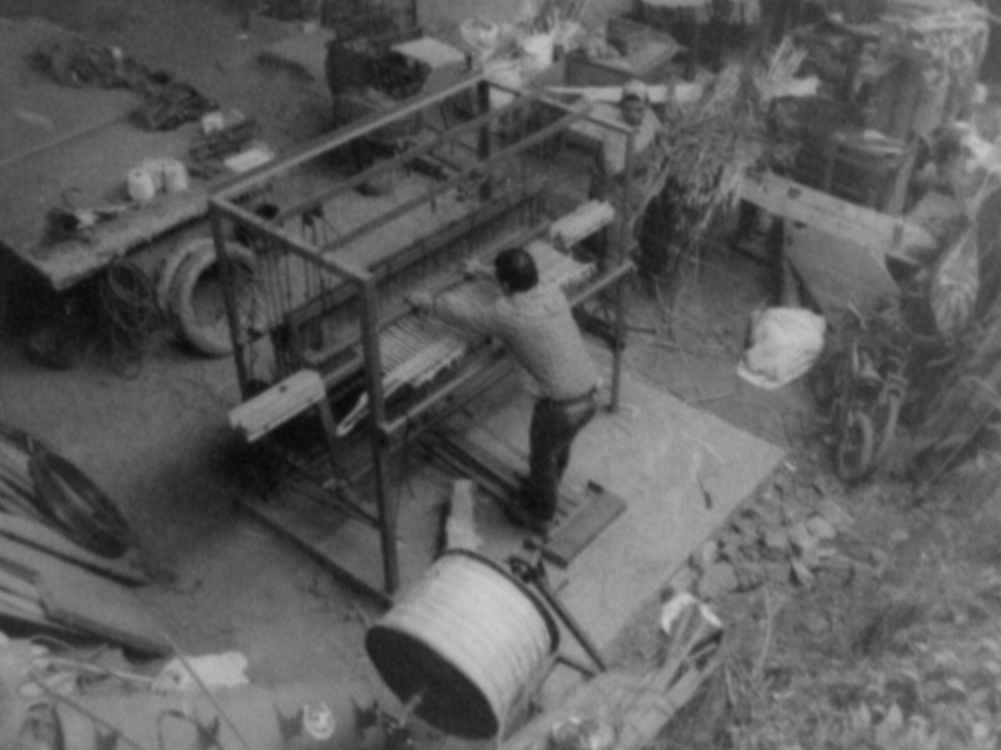 Tuesday 22 March, 6:30 pm, ICA
This programme brings together works by María Rojas Arias and Andrés Jurado, founding members of creative laboratory La Vulcanizadora.
From the Planet of the Humans + Q&A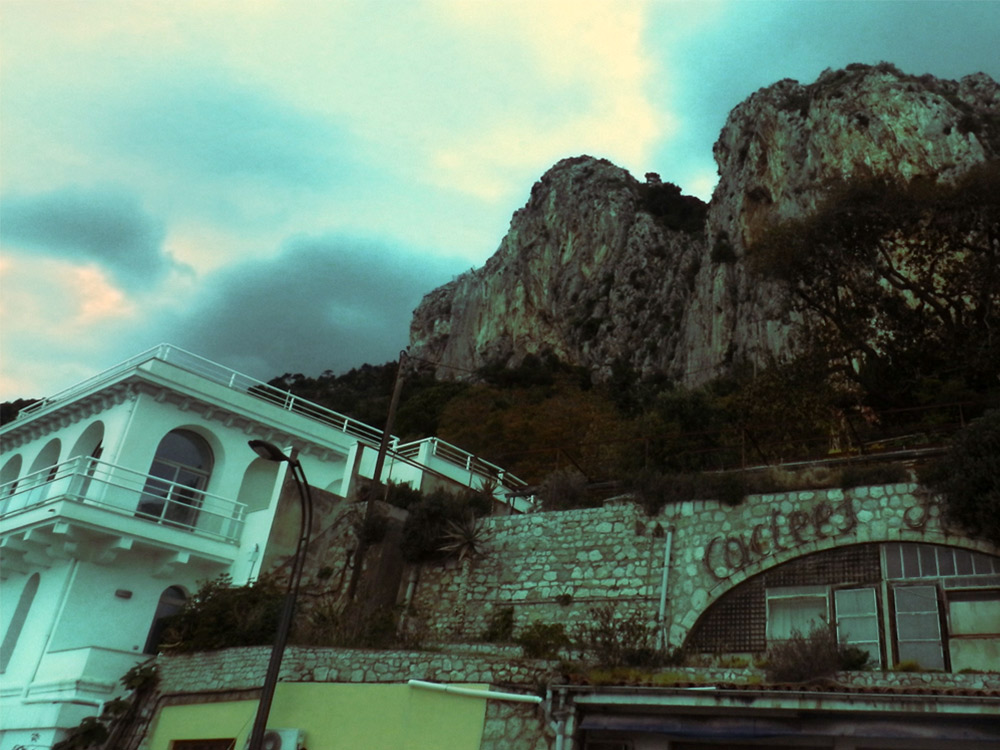 Wednesday 23 March, 8:45 pm, ICA
Giovanni Cioni's essay film about man's attempt to cope with death, told as a fantastic tale from a fragile planet.
The Cinema of Paige Taul: The Boundaries of Identity + Q&A
Friday 25 March, 7:00 pm, ONLINE
An overview of Paige Taul's experimental cinema which seeks to explore her recurring interest in cultural and personal memory.
Saturday 26 March, 7:00 pm, ONLINE
A cinematic memorial to the Serbian victims of genocide in the Independent State of Croatia (1941-1945), directed by celebrated filmmaker Ivan Jović.
Monday 28 March, 7:00 pm, ONLINE
Tea Lukač's lyrical documentary Roots is an emotionally rich portrait of the people of her hometown, Dvor in Banija, central Croatia.
Wednesday 30 March, 6:20 pm, Bertha Doc House
Zoe Beloff's latest film is a meditation on, and a visualisation of, the scenario that James Agee wrote in 1948 for his lifelong hero, Charlie Chaplin.
Blind Spot (Die Reise nach Lyon / Le voyage à Lyon) + Q&A
Friday 8 April, 6:15 pm, ICA
The recent restoration of Claudia von Alemann's 1981 feature-length film Blind Spot (Die Reise nach Lyon / Le voyage à Lyon), is a remarkable experiment in feminist historiography.
The Next Century Will Be Ours & Bright Nights + Q&A
Saturday 9 April, 2:00 pm, Goethe Institute
Two films that have a close relation to Blind Spot and explore the history and writings the early feminist movement in nineteenth-century Germany and later, feminist filmmaking.
Tuesday 19 April, 6:15 pm, ICA
In the first screening of our Rosine Mbakam programme, we present Prism, collaborative essay film exploring the legacy of racism inherent in photographic technology.
Wednesday 20 April, 6:30 pm, Birkbeck Cinema
Mbakam's debut feature Two Faces of A Bamiléké Woman see's the filmmaker travel to Cameroon, documenting a reunification with her mother.
Thursday 21 April, 6:30 pm, Birkbeck Cinema
Chez Jolie Coiffure Mbakam's observational portrait captures Sabine, a Cameroonian hairdresser, as she awiats a decision on her asylum application.
Saturday 23 April, 2:45 pm, ICA
Mbakam's third feature is an intimate portrait of Delphine, a young Cameroonian woman now living in Belgium.