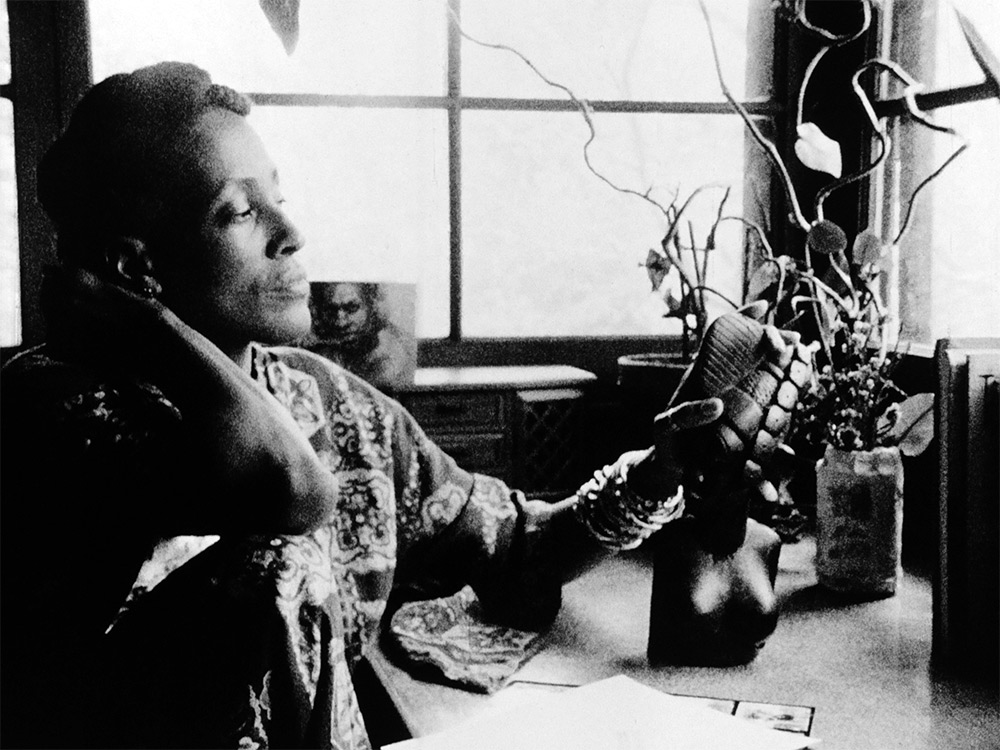 Date: Saturday 19 March 2022
Time: 4:00 PM
Venue: ICA, Cinema 1
Films: Back Inside Herself, S. Pearl Sharp, USA, 1984, 16mm digital transfer, 4 minutes, English
A Place of Rage, Pratibha Parmar, UK, 1991, 16mm digital transfer, 54 minutes, English
Now Pretend, L. Franklin Gilliam, USA, 1991, 16mm digital transfer, 10 minutes, English
The first programme of The Work We Share, showcasing 10 newly digitised films from the Cinenova collection, presents three works exploring questions around black women's identity and subjectivity.
The screening will be followed by a conversation with Black feminist researcher, writer, and curator Nydia A. Swaby.
Back Inside Herself (1984) is an experimental short by S. Pearl Sharp, constructed as a poetic claim for the right to self-definition through everyday gestures, and questioning social expectations imposed on the protagonist, in a playful yet poignant way.
A Place of Rage (1991) offers a contextual view of the civil rights and black feminist movement in the USA. Based on the personal narratives and views of Angela Davis, June Jordan, Trinh T. Minh-ha, and Alice Walker, it questions what exactly it means to be a minority and highlights the importance of taking the personal as political. The film presents education as a key contribution towards transformation, and it celebrates the public influence and ability to promote change represented by its protagonists.Now Pretend (1991) plays with the potentialities of black and white film, with the limits between light and shadow, and by probing the constraints and possibilities allowed by fiction and verbal language, Gilliam's work thinks about what it means to have or inhabit a black body.